Don't miss this opportunity to talk CleanTech
with industry insiders and discover exciting prospects for investment and collaboration.
Agenda:
5:30- 6:00p.m.   Cocktail and networking reception
6:00- 6:10 p.m.  Event Introduction: Dan Spitzer, Partner at Hodgson Russ
6:10- 6:40 p.m.  Keynote Presentation: Avi Yashchin, Founder, CleanEdison
6:45- 7:30 p.m.  
Presentations by:
Angella Hughes, President & CEO, Xogen Technologies
John Rooks, CEO, Rapport
Jeffrey Hoffman, Co-Founder,  MOVE Systems
7:30- 8:30 p.m.  Networking

Hodgson Russ
1540 Broadway
New York, NY 10036
Keynote Presenter: Avi Yashchin, Founder, CleanEdison
Avi Yashchin founded the School-As-A-Service firm CleanEdison.  Within four years, the company became the nation's largest green jobs training provider. Kaplan, Inc. (NYSE: GHC) acquired the company in 2014. Avi currently advises startups in the area of Business Fundamentals and Data Science.
Avi began his career programming high-frequency trading algorithms on Wall Street, and earned an MBA in Quantitative Finance from NYU and an BS in Computer Science from JHU.
Presenting Companies:
XOGEN® Wastewater Treatment Systems combine the benefits of electro-oxidation, electro-flotation, electro-coagulation, electro-flocculation and disinfection into one unit process.  Xogen's electrochemical process effectively eliminates many types of target and challenging contaminants found in wastewaters from sewage, landfills and gold mining.  Xogen's technology is proven effective for the treatment of organics, ammonia, cyanides, nitrates, pathogens and suspended solids reduction. In bench scale and pilot scale testing Xogen's electrochemical oxidation treatment has effectively reduced COD, BOD, TKN, pathogens, cyanide and ammonia levels to discharge criteria.  This technology has the potential to revolutionize the industry's approach to wastewater treatment by vastly reducing the footprint of treatment plants, eliminating most of the conventional unit processes, eliminating the production of bio-solids and simultaneously producing a byproduct, oxyhydrogen gas, for reuse as an energy source.
Rapport makes it super simple for businesses to manage their sustainability data both internally and throughout their supply chain. The online platform helps companies of all sizes capture and report key environmental metrics; accurately track and integrate supplier impact; identify opportunities to reduce waste and save money; and share relevant data with customers and other stakeholders. Priced at $99 per site per month, Rapport's flexibility and scalability makes it easy to deploy throughout organizations and across supply chain partners.
MOVE Systems was created to bring the mobile food industry into the 21st century by developing safe, environmentally sound, and attractive vending units manufactured in America. By employing our unique hybrid energy system, as well as our innovative electricity pedestals, we are able to promote economic opportunities and implement green solutions that improve the health of urban communities by substantially reducing air and noise pollution.

Sponsored By: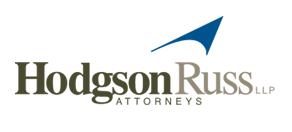 Organized by:
Saddlerock Advisors 
Registration subject to verification of credentials. We do not accept registrations from individuals or companies that we deem to offer competitive services. We reserve the right to limit attendance.