Don't miss this opportunity to talk CleanTech
with industry insiders and discover exciting prospects for investment and collaboration.
Tuesday February 17, 2016
Hodgson Russ
1540 Broadway
New York, NY 1003
Agenda:
5:30- 6:00p.m.   Cocktail and networking reception
6:00- 6:10 p.m.  Event Introduction: Dan Spitzer, Partner, Hodgson Russ LLP
6:10- 6:40 p.m.  Keynote Presentation: Peter Fusaro, Chairman, Global Change Associates
6:45- 7:30 p.m.  
Presentations by:
Tom Matzzie, Founder, Ethical Electric
Tim Duff, CEO, MenloTech lighting
Jerritt Gluck, CEO, Bonded Energy Solutions
7:30- 8:30 p.m.  Networking
Keynote Presenter: Peter Fusaro, Chairman, Global Change Associates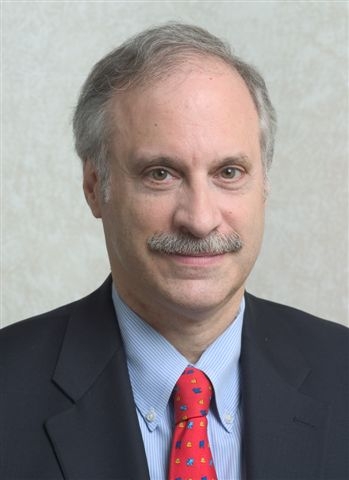 Peter C. Fusaro is a best selling author, keynote speaker and thought leader on emerging energy and environmental financial markets. Peter is Chairman of Global Change Associates, a financial services advisory in New York City, and is the best selling author of What Went Wrong at Enron as well as 15 other books on energy and the environmental financial markets.  He has been on the forefront of energy and environmental change for over 40 years focusing on how to use energy more efficiently and in an environmentally benign manner. His current focus is on environmental financial market acceleration to the goal of the low carbon economy through sustainable finance in renewable energy, clean technology, and carbon finance.  Peter was a partner in Energy & Environment Capital Partners, a cleantech venture capital fund in 2002-2003. His focus today is on renewable energy development and energy efficiency deployment.
Presenting Companies:
Menlo Tech: Film and Television production is changing — not as much through technological advancements, but more as a result of the accelerated model in which content is being produced. Crews are struggling to keep up because their equipment has fallen behind. We know this, because as industry professionals we have struggled with this equipment for years. Menlo Tech will drive the evolution of the film and television lighting by providing the industry with an easy to use lighting control app built around a robust plug-and-play wireless network. Our novel control system is built from the ground up to fit into accelerated production models. Technicians will create masterful lighting setups with far less effort than before, all while saving their production substantial energy, time and up to 20% of their overall lighting budget. The interest we are seeing from customers like Paramount Pictures proves that our company is on its way to taking over the $7B lighting industry.
Ethical Electric is a renewable energy company empowering utility customers to support clean energy through 100 percent renewable energy. The company launched in 2012 and has quickly grown to become the fourth-largest direct-to-consumer renewable retail energy provider in the United States. Ethical Electric is independent of fossil fuel and nuclear energy production and provides an important and easy way for consumers to minimize environmental impacts compared to traditional electricity sources which cause over 30 percent of carbon pollution. Ethical Electric also makes an impact by supporting new renewable energy development located near its customer base, and plans future offerings including community solar projects. Independent Philadelphia-based nonprofit B Lab has named Ethical Electric a Certified B Corporation meeting the high standards it sets for having a positive impact on the world and benefiting society.  In 2014 it awarded Ethical Electric a "Best for Worker Impact" honor for its employment and procurement practices.
Bonded Energy Solutions (BES) has designed and developed a patent pending, bi-directional, cloud-based Building Management System (BMS) that creates zones in steam heated buildings. The system allows users to set temperatures for each radiator independently through the Internet and modulate what temperature each room in the building is maintained at. The dynamic system modulates radiator heat output based on need. Rather than replace radiators when upgrading building insulation, the BES Steam Tech System allows the radiator heat output to be varied from 25% to 100% capacity based on actual thermal requirements. The system optimizes heat delivered eliminating under heated and overheated spaces.
The BES Steam Tech system is currently in a beta testing phase. BES has teamed up with the Green Technology Accelerator Center (GTAC), a part of the New York State Pollution Prevention Institute. GTAC is monitoring the BES Steam Tech system and will provide valuable feedback for enhanced product developmen
Sponsored By:
Organized by:
Saddlerock Advisors 
Registration subject to verification of credentials. We do not accept registrations from individuals or companies that we deem to offer competitive services.
Copyright © 2013 *Saddlerock Advisors*, All rights reserved.
Contact the event organizer:  ted@saddlerockadvisors.com